NFL Draft Odds, Draft Prop Bets | 2019 NFL Betting
NFL Draft Odds, Draft Prop Bets | 2019 NFL Betting
There are currently no lines available for this sport. Either there are no odds open to bet on, or the sport is not in season at this time. You can check back soon or bet on any of the online sportsbook lines and betting odds listed below:
NFL Draft Odds, 2019 Draft Prop Bets

---
---
After a thrilling 2018 edition in Arlington, Texas, the 2019 NFL Draft, scheduled on April 25–27, moves to Nashville, Tennessee. The Arizona Cardinals own the first pick, and QB Kyler Murray seems to be the obvious choice for them, but DE Joey Bosa and DT Quinnen Williams look tempting. The New England Patriots and New York Giants pile the most selections (12), while the Seattle Seahawks and Chicago Bears have the fewest (5). Look for the Oakland Raiders to make some noise with three First-Round picks. MyBookie Sportsbook offers tons of props for the 2019 NFL Draft, which you can watch live through NFL Network, we also provide odds on all the main US Pro Sports, including the NBA Draft, MLB Draft & NHL Draft.
Cardinals vs 49ers 2019 NFL Week 11 Spread, Game Info & Expert Pick
The Cardinals and 49ers resume their rivalry this Sunday at Levi's Stadium in Santa Clara. San Francisco is a massive -11 ½ chalk to beat Arizona. The Cardinals hung with the 49ers in the first game. Will Arizona step it up and grab an ATS victory again? Or, will San Francisco show why they're a mid-season favorite to win the Super Bowl? Keep reading for NFL odds, analysis, and a free pick for the second matchup between the Cardinals vs 49ers!
Cardinals vs 49ers 2019 NFL Week 11 Spread, Game Info & Expert Pick
Why Arizona Cardinals are a good bet +11 ½?
Arizona played great in the first matchup between these two. Even though Zona lost 28-25, they won against the spread. The Cardinals rushed for 153 yards from 23 carries. Kyler Murray threw for 241 yards and 2 touchdowns. Running back Kenyan Drake dominated San Francisco's defense. Although the venue changes, the Cardinals' play shouldn't. Arizona should cover the huge spread.
Team Statistics
Offense
:
Total Yards: 351.7
Passing Yards: 235.7
Rushing Yards: 116
Points Scored: 22.2
Defense
:
Total Yards: 412.5
Passing Yards: 286.5
Rushing Yards: 126
Points Allowed: 28.1
Why San Francisco 49ers are a good bet -11 ½?
The 49ers welcome the Cardinals a week after their first loss of the season. San Francisco had their chances. They couldn't contain the great Russell Wilson. Kyler Murry is no Russell Wilson. In addition, San Francisco did not game plan for Kenyan Drake in the first game. They will game plan for Drake this Sunday. The 49ers are ready to get back on the winning track both SU and ATS.
Team Statistics
Offense
:
Total Yards: 380.4
Passing Yards: 218.7
Rushing Yards: 161.8
Points Scored: 28.8
Defense
:
Total Yards: 251.6
Passing Yards: 143.8
Rushing Yards: 107.8
Points Allowed: 14.3
NFL Week 11 Betting Trends for Cardinals vs 49ers
Cardinals are 5-1 ATS in their last 6 road games
Arizona is 5-1 ATS in their last 6 games overall
Cardinals are 4-1 ATS in their last 5 versus the NFC
49ers are 1-5 ATS versus a team with a losing record
San Francisco is 2-7 ATS in their last 9 versus the NFC West
Cardinals are 4-0 ATS in the last 4 meetings
Cardinals vs 49ers Final NFL Betting Analysis
In spite of the 49ers losing their first game of the season, they offer a ton of a points to a team that challenged them already in 2019. Not only that, but San Francisco had shown signs a down turn before the loss to Seattle.
They struggled versus Washington on October 20. That game happened before they struggled against Arizona. Save for an outlier victory against Carolina, San Francisco hasn't played well in 3 of their last 4 games. Furthermore, the Cardinals have played well. Zona made it 3 covers in a row when losing 27-30 versus Tampa Bay last Sunday.
San Francisco should beat Arizona but it won't be easy. As a result, the Cardinals cover the spread.
NFL Free Pick: Arizona Cardinals +11 ½
---
2019 NFL Betting Odds, Recent NFL History, NFL Super Bowl Playoff Lines & News
We offer the latest NFL Game Odds, National Football League Live Odds, team totals, spreads and lines. The latest NFL team stats, NFL Futures & Specials, News & other info on the National Football League and the Super Bowl.
On Sunday, Nov. 17, the New Orleans Saints look to bounce back from a stunning home loss. The Saints' straight up loss to the Atlanta Falcons in Week 10 provided the biggest ATS NFL upset of the season. Will New Orleans get back to winning games both SU and against the spread? Or, will the Tampa Bay Buccaneers add to
Read More
0 comments
---
2019 NFL Draft Odds | MyBookie Online Sportsbook
NFL Draft Betting, Draft Prop Bets
AFC Teams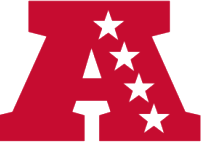 NFC Teams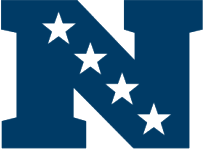 Weekly 2019/20 NFL Odds & Lines
NFL Draft Betting Experiences @ MyBookie
4.7 out of 5 stars (based on 455 reviews)
Latest NFL Football Reviews
Very nice mobile phone software.
Very nice mobile phone software to use. Quick payouts and fast deposits. This is the best site for betting.
Best book on the net!
MyBookie is the best book on the internet. Great customer service, quick and reliable payouts. 5 stars!!
Highly recommend!!!!
Great book, fast payout and lots of selection for sports book and casino. They are always looking for ways to improve your experience and I think that shows how dedicated they are to providing you great service. Also there customer service is one of the best in the business, I highly recommend this book.
Write a Review
All Reviews